about
Jerry's Air Duct Cleaning is a local family-owned business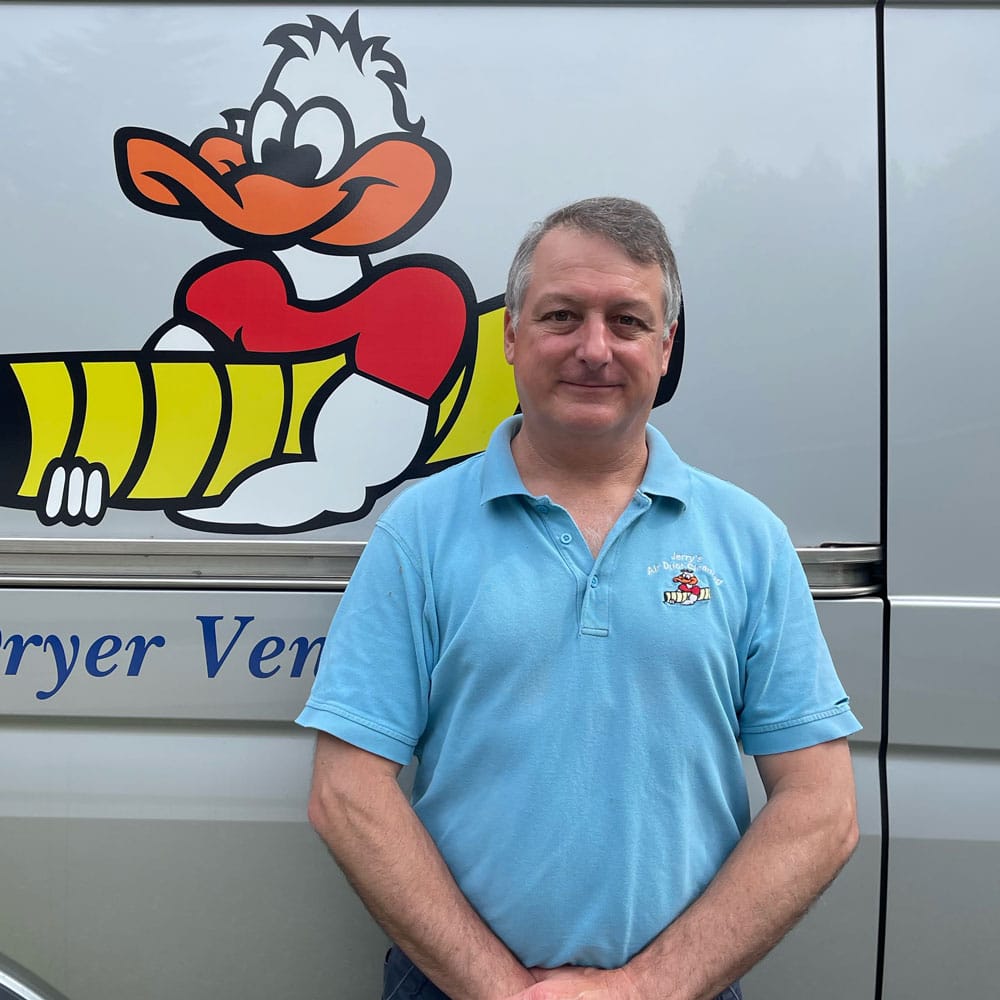 Don teresi
Owner, Company Principle – Lead Technician
After college, Don proudly served in the United States Marine Corps for four years. Once honorably discharged, he worked in the Information Technology sector for 28 years, managing Network & Telecommunications Systems, as well as overseeing large projects and associated staff. Air Duct cleaning was quite the career change and he hasn't looked back.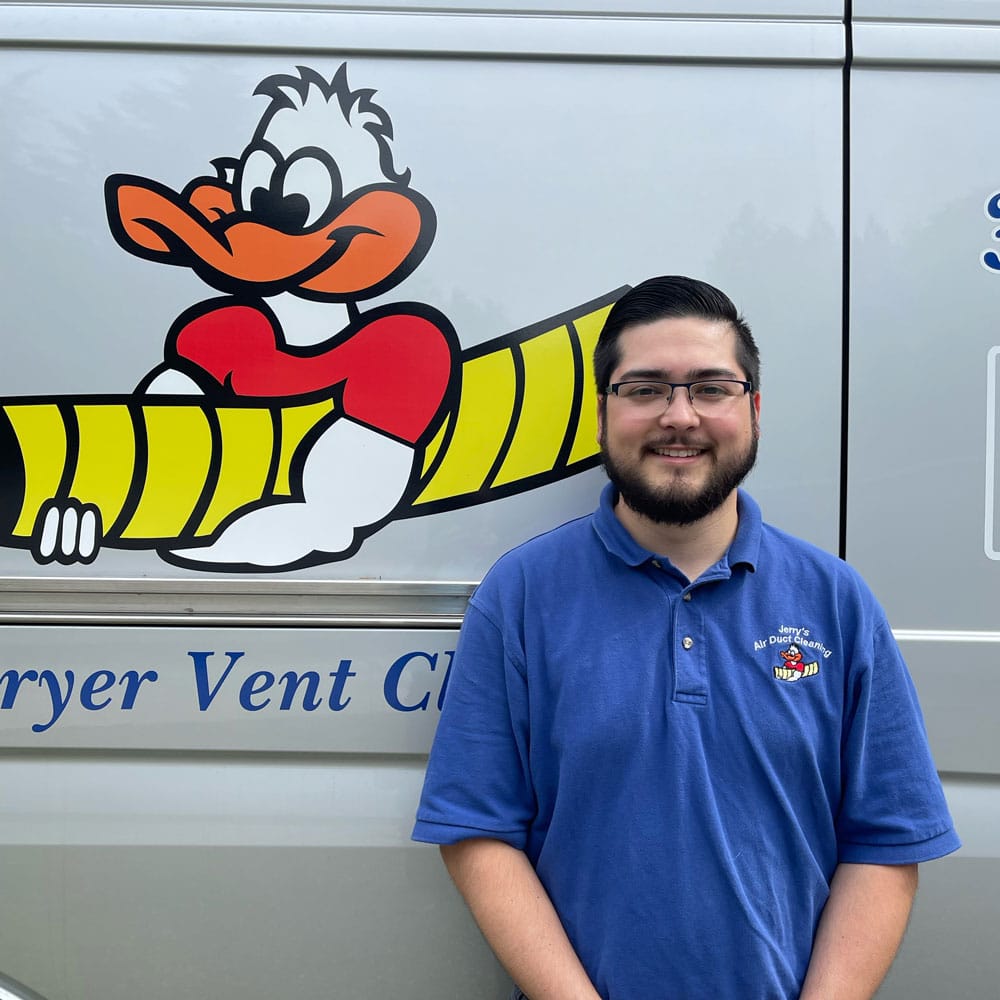 Kevin Teresi
Duct Cleaning Technician
Kevin was introduced into the business three years ago, working part-time to help Don out when needed. With the business growing rapidly, Kevin made the decision to start working full-time. He enjoys the work, meeting new customers, and is very detail oriented.
Jerry's Air Duct Cleaning is a local family-owned business. We're not a franchise and we don't use sub-contractors. 95% of our business relies on reputation and word-of-mouth. Don and his oldest son Kevin will be the ones showing up and performing all the work. As previous clients will attest, we are punctual, diligent, and respectful of your home, your pets, and most importantly, your time.
Duct and dryer vent cleaning is all we do… And we're good at it! And since we're there just to rid your home of the crud in your ducts, you won't get any additional hard sell on upgrades, improvements, water heater replacements or major repairs. Simply, we're there to clean your ducts, and we'll do it right the first time!
Our Story
How did we get here?
Jerry's Air Duct Cleaning is your local Air Duct & Dryer Vent Cleaning Company, serving both residential and small commercial locations throughout Kitsap, Mason, Jefferson, and Clallam Counties, as well as parts of Pierce County.
We are centrally located on Bainbridge Island Washington and are a Family Owned & Operated business.
Jerry's Air Duct Cleaning was formed in 1999 by Jerry Geisel, who saw the need to provide clean indoor air on the Olympic Peninsula after multiple friends and acquaintances complained of their breathing problems when their homes were closed up for most of the winter. Jerry's Air Duct Cleaning's reputation grew as an honest, diligent, and cost-effective provider for cleaning residential duct systems.
In 2016, Jerry retired and sold the company to a former client, Don Teresi.
So why did Don get into Duct Cleaning? Years ago, his younger son was diagnosed with asthma and had allergic reactions to dust mites, pet dander, and pollen. His son's allergist suggested having the ducts cleaned in their home. Don called Jerry's and had the system professionally cleaned. The first thing noticed were that the dust levels in the home had significantly dropped.
That thin film of dust that always seemed to cover everything, after only five days virtually disappeared. Several weeks later, Don's younger son made a candid remark stating, "my chest isn't tight when I wake up anymore". That was a revelation, as his son had no idea the ducts had even been cleaned since he was in school the day Jerry did his magic.